Search real estate
Menu
Building land: Grad Zagreb, Žitnjak, 4.183,00 m2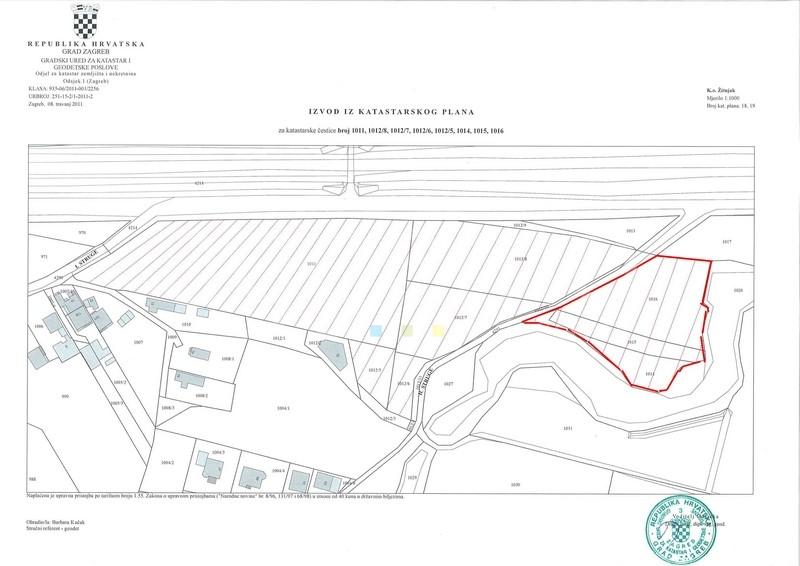 Real estate ID: 211215
Location: Žitnjak
Area: 4.183,00 m2
Price: 251.000,00 €
Zagreb, building land in the industrial zone, Žitnjak, 4,183 m2
Precise location Struga gornja (zk.č. 6853/8 k.o. Grad Zagreb entered as zk.ul.br. 15059 which corresponds to k.č. 1014; 1015; 1016 k.o. Žitnjak).
AREA: The total land area is 4,183 m2.
ZONE: The land is located in the industrial zone (I – production purpose, urban regulation 2.10). In accordance with the rules of the GUP, it is possible to build industrial, craft, commercial plants of all kinds and warehouses as well as business, administrative, office and commercial buildings. It is possible to build free-standing, semi-built-in and built-in buildings. The maximum construction area of the building plot is 50%, the maximum Kin (coefficient of utilization above ground) for production purposes and shopping complexes is 1.2, and 2.0 for business and hospitality tourism purposes.
INFRASTRUCTURE: There is water on the land, electricity has been provided – the substation is next to the land.
SPECIFIC INFORMATION: A 22-metre wide road is planned on the route directly next to the land, which will connect Čulinečka Street and Radnička Road.
LIMITATIONS: It is necessary to harmonize the situation in the cadastre and land registry because the areas are different.
ADDITIONAL BENEFITS: It is possible to buy the neighboring land which is separated from the subject land by a road. The area of the neighbouring land is 14,264 m2 (k.č. 1011; 1012/5; 1012/6; 1012/7; 1012/8 k.o. Žitnjak) so that the total area of both land plots would be 18,447 m2. The larger land plot is sold at a price of 45€/m2. In the case of buying both land plots in a package deal, the price would be adjusted accordingly and would be more favourable. The larger one is currently owned by a natural person, and the smaller one is owned by a legal entity.
PRICE: 60€/m2