Search real estate
Menu
Building land: Zagrebačka županija, Orle, Obed, 20.571,00 m2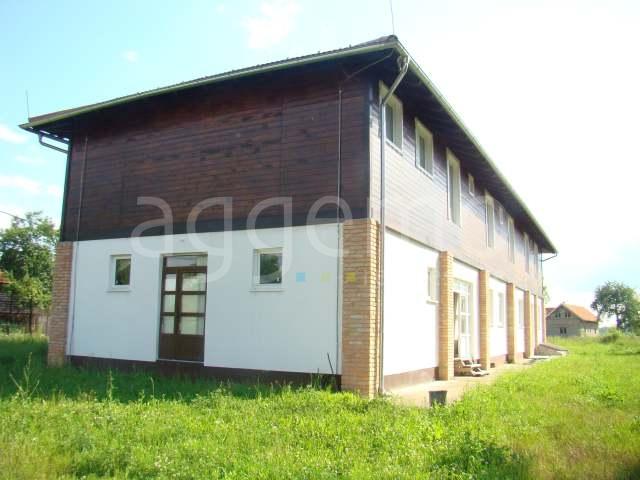 Real estate ID: 211217
Location: Orle, Obed
Area: 20.571,00 m2
Price: inf €
Building land and unfinished hotel (roh bau), Obed (between the city of Zagreb and Velika Gorica) 20571 m2
In the beautiful village of Obed, on a plot of 20,571 m2, the concept of active vacation was made with hotel accommodation, ponds and sports and recreation zone, swimming pool for hotel guests, and various other accompanying facilities.
Based on a valid building permit, a base-build (roh-bau) hotel with an area of 600 m2 was built. On the ground floor there is a multipurpose hall for congresses, weddings, various other celebrations and events, and on the first floor there are bedrooms. Of the 3 existing houses on the plot, one is completely finished in shell and core construction. It consists of ground floor and first floor, and it has been designed as a holiday home with a large terrace, 3 bedrooms, bathroom, kitchen and dining room. For the constructed facilities, a building permit has been paid, as well as all utility fee and water contribution fees. In addition to the above, there are two other family houses on the plot that need to be renovated. There is also a valid location permit for the construction of a swimming pool for hotel guests. Both in the hotel and in separate houses, the capacity to receive guests per night will be approximately 50 beds. Reception hall: congresses, weddings, etc. can accommodate up to 120 guests.
The second plot is completely separated by a road from this one where the tourist facilities are located. It is has been arranged as a zone for sports and recreation, with ponds, promenades and other facilities that greatly contribute to the attractiveness and diversity of the hotel facilities.
Only 20 km from Zagreb and about 15 km from Velika Gorica, this location has the potential to attract many guests to rest and socialize in nature.