Search real estate
Menu
House: Rijeka okolica, Lovran, Oprič, 148,00 m2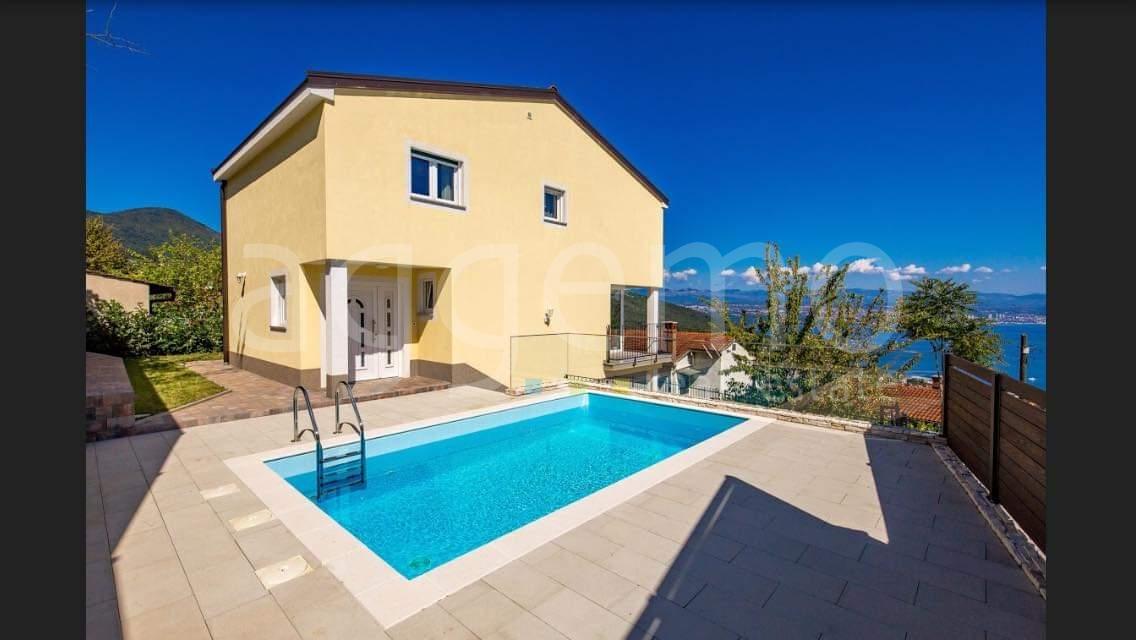 Real estate ID: 211212
Location: Lovran, Oprič
Area: 148,00 m2
Price: 425.000,00 €
Lovran, Oprič, new house with pool
For sale: A new house with a swimming pool and a beautiful view of the entire Kvarner Bay. It has an area of 148 m2 and a garden of 400 m2.
It consists of three floors connected by internal stairs. On the ground floor there are technical rooms, storage and boiler room. On the first floor there is a bathroom, kitchen with dining area and living room with access to a large terrace with an open view. On the second floor there are three bedrooms and a bathroom. Each room has a French balcony and a sea view. All rooms have air conditioning.
The house is fully equipped with new furniture that has not been used and is sold as such. Preparations have been made for solar panels.
In the neat, fenced garden there is a swimming pool and sun deck with a view of the sea and a covered terrace and barbecue.
Property specifics
✓clear title
✓new building:
✓furnished (equipped):
Number of floors/levels
✓number of floors/levels in the building: 3
Areas and facilities
✓swimming pool
✓garden / yard
Equipment and fixtures
✓PVC joinery
✓barbecue grill
✓air-conditioning
Infrastructure
✓public water supply
✓drainage (public sewer)
✓electricity
Access to the property by
Location characteristics